Todoist vs. Trello, which is better? Both offer great task management, but in radically different ways. In this article I look at the key differences for you, the user.
In a matter of minutes and without a single line of code, Zapier allows you to automatically send info between Todoist and Trello. Get started with workflows like: Add new Trello cards to Todoist as tasks. Or check out the rest of our guided workflows. Save time with Zapier; it's free to try. Trello is a great low-cost, clean, aesthetic, cross-platform (web, iPhone, iPad, and Android) team collaboration tool designed to be as simple and intuitive as possible. Online hierarchical task manager with a simple, text-oriented interface.
Pleexy creates tasks and sub-tasks in your Todoist from cards and checklist items in Trello. Pleexy can synchronize checklists and automatically move Trello cards to the "complete" list you specify when you complete tasks in your Todoist.
Todoist vs. Trello Introduction
If you happen to stumble upon this article the chances are you are in the market for a new task manager and you have heard good things about two heavy weight task manager apps, Todoist and Trello. But which is better for you, Todoist or Trello? Which would best suit your style of getting things done, your budget and even help you get stuff done on the go? All reasonable questions to ponder upon with your favorite tipple in hand. Well, dear reader you have stumbled upon the right place. In this article I will outline the pros and cons in the Todoist vs. Trello debate to help you decide what is best for you. So, without further ado, let's crack on with the Todoist vs. Trello review, beginning with the user interface for both.
Todoist vs. Trello User Interface
The first thing to notice between Todoist and Trello for any potential user is the striking difference in the user interfaces. Trello uses a Kanban board style method to manage tasks. This task management style allows you to organize your tasks in vertical columns. Traditionally these columns had been titled, Pending, In Progress and Done or something of that ilk. So, one would work on the tasks in the "In Progress", column and when complete they would be moved across to the Complete column. Then another task would be moved from the Pending column to become the new "In Progress", task. It was a simple but effective way of not only having visibility on the current tasks but also limiting the tasks for any given stage. Normally the approach would have been implemented on a physical notice board such as the one shown below.
Old school Kanban
However, this technique translates very well to the electronic domain – see the Trello interface for comparison to the old school post it notes. If you prefer a visual style of task management or if your tasks usually have a visual aspect to them, such as some picture, then definitely Trello is a good choice.
In contrast to Trello's imagery, Todoist takes a more traditional approach. As with many other task managers, there is a left side of the screen containing the "Projects", listing and the right side contains the list of tasks within each project. The tasks and projects can be nested, or in hierarchical form. The format in Todoist is simple and elegant, but make no mistake, for a myriad of clever tools are concealed behind the simple interface – as we will discover shortly!
Todoist vs. Trello Features
Both Todoist and Trello are established task management apps and so as expected, both tick many of the basic and more advanced features. These include file uploads, reminders, sharing of task lists, task comments, filters/search, task labels (colors for Trello), list templates, reminders, activity logs of list changes, keyboard shortcuts, task change notifications, SMS/email reminders and the ability to email tasks to your lists. This is by no means a complete list of the common features but at least you can see that many of the expected features are available in both Todoist and Trello.
There are a few differentiating features between them though. Let's start off with features that Todoist has and Trello does not. It has location-based reminders, subtasks (proper subtasks, not an in-card checklist), basic intrinsic reporting – Trello has external options available for this, and smart date recognition. The smart date recognition means that if you type "Doctor appointment on Thursday", Todoist will recognize "Thursday", and set a reminder on that day accordingly for you.
Trello has the edge on Todoist with third-party support in the form of "Power-ups", which can really boost Trello functionality. I will describe this in more detail later.
Todoist & Trello Filtering and Search
Filtering and search is also a bit different between Todoist and Trello. Let's consider Trello first. Trello has a search field at the top of the window which enables any search terms to be entered. As you type the corresponding task cards that fulfill that search term will be shown. It is a little bit like when you start typing in Google and a list of possible solutions start appearing.
Todoist, on the other hand, takes a different approach in their use of filtering. For large lists, filtering of some sort is a must. The premium version supports this with a comprehensive set of options. The basic filter commands follow natural language. So, for example you can enter "no due dates", and it will show all tasks with no due dates. Check out the video below for some examples of how it can be used.
Task Organization
Do you have a flat task list or a nested or hierarchical task list? A flat task list will be a simple grocery style list like this,
Speedtest - Consolidated Communications. Consolidated communications speed test. This speed test uses web based software to approximate the connection speed on the TCP networking layer. Results may be less than expected due to routers and wireless home networks, operating system configuration, browser configuration, CPU speed, network card configuration, background applications, etc. Test my Internet speed with Consolidated Communications speed test.
Task A
Task B
Task C
Whereas, a nested task list will be like this,
Trello Todoist Integration
Task A
Subtask 1
Subtask 2
Task B
In the latter case, Task A is broken down into smaller, more digestible work packages. This is important when dealing with larger projects which will need some element of Work Breakdown.
How you organize your tasks will influence the choice between Todoist and Trello. Todoist, by far is the better choice if you need to breakdown your tasks into smaller, actionable steps. Both projects and tasks can be nested, so you have multiple levels of nesting.
Trello, on the other hand really only supports one level of task cards. Checklists can be listed within the task cards but this is not really equivalent to proper task nesting.
Trello and Todoist Supported Platforms
Todoist support of platforms is one of the widest available for any task manager. At the time of writing it stands at 12 platforms, including the usual suspects – Windows, iOS, Android and various browsers.
Trello is primarily browser based but also has apps for Android and iOS.
Both Trello and Todoist can be used offline with the changes being synced when you are back online. I had the experience though with Trello that this offline access does not include embedded images in the task cards. So, if you need offline access to images then Trello would not be appropriate. Instead, have a look at some of the note based productivity solutions such as Evernote or OneNote.
Todoist vs. Trello Mobile Functionality
There was a time, in the not too distant past that I weighed up the differences between Todoist and Wunderlist. In terms of mobile operation, I considered Todoist to be the superior of the two, and for good reason.
Two key things to consider for small screen mobile operation is,
– Quick navigation to find the tasks that can be done given your particular context
– Quick addition of new tasks while on the go
The Todoist mobile apps have the same simple, elegant interface as the desktop equivalent so Projects and Tasks can be easily browsed through. Even browsing through lists or entering new tasks can be too laborious on a small screen while on the go, so anything that can speed this up speed is useful. I have been using Todoist for some months now and I find a couple of Todoist features really helps with this. The first is the smart date recognition, which I described earlier. This works particularly well when you combine it with voice input. So, just say "Doctor appointment on Thursday", to your phone and the task will be entered and a reminder set. The next mobile friendly feature is that project and date icons are immediately available at the point of task entry so can be quickly selected.
Todoist vs. Trello third party Integration
Both Trello and Todoist support third part integration but the ways and means that each do it differ dramatically.
Let's start with Todoist which offers a more traditional third part integration support. There is a wide variety of apps that integrate with Todoist but this integration usually takes the form of information exchanged between the apps. For example you can send tasks to Todoist from other apps and vice versa or link to cloud storage and so on. However, the intrinsic functionality of the Todoist app is not changing in the process.
Trello on the other hand does not treat integration as an extrinsic extension. Third party plugins are available which intrinsically alter and enhance the features available in Trello. Trello Power Ups, and this is really an accurate description, as they really do enhance the core functionality of Trello.
If there was a single reason that one would contemplate Trello over any other task manager, it would be this integration. No ifs, no buts, it's the integration. For many task management apps, integration usually means the transfer of information between the apps. So you can send a task from one app to another or you can sync them in some way.
Trello integration, on the other hand, not only exchanges data but actually modifies the user interface depending on which app you choose to integrate with. These power ups have a very simple one touch switch to activate them – see the screen shot below. Simply enable them and they will then connect with Trello and offer additional functionality. This can radically alter ones workflow. So Trello integration is not only about data exchange but also adding diverse additional features and changing your actual working style. That is profound.
Trello power up selection
The range and features of the power ups are radically different between the mobile and Web apps. The power ups for the iOS version is limited to only two, Calendar and user voting. This means all of that stuff I mentioned earlier, including the extensive use of "profound", is limited to the web version.
The screenshot below shows the integration of the Trello Kanban boards with the Planyway calendar looks like. So you can drag your tasks between the boards and calendar to schedule your tasks. This integration between calendar and task lists is great for people who like to block off time for their tasks.
Integration between Trello and Planyway
If you want to go a bit further in the project management direction you can even add a Gantt chart to the mix as you can see from the video below. It is not a heavy duty PM tool like MS Project but can assist in getting an overview of the task sequencing for your task cards.
There is a huge list of power ups available. But, sorry folks I am not going to be covering all of them in this article. For that I would have to write a book! I can only recommend to check out this list of Trello Power Ups, to see what could fit your needs.
Todoist vs. Trello Price
Both Todoist and Trello offer paid and free versions of their product. Let me start off with the free version for both.
Free Todoist is but a taster of the full product as if you really want to use it seriously the limitations placed on the free version will really hamper your usage. The free version prohibits fairly essential features such as task comments, labels and reminders. So, if you are looking to use Todoist for the long term, expect to pay for it.
Trello in contrast offers a fairly fully featured free version. Paying for either the Gold or business versions will essentially get you more of what you have in the free version whether that be upload size, the number of power-ups or whatever. For most people, the free Trello is perfectly usable.
Now onto the paid versions. Todoist Premium costs $29 and in my opinion this is a pretty reasonable price for what you get. It is a fully featured, well supported task manager and certainly one of the best offerings out there. The extra $29 will get you the aforementioned labels, reminders and comments. Additionally you can upload files and increase the number of active projects and the number of people who work on them.
Trello Gold for individual users comes in at $45 per year. This allows uploads up to 250Mb, up to three power-ups per board and custom backgrounds.
Todoist vs. Trello Summary
Finally we have made it to the Trello vs. Todoist wrap-up. I am not even going to summarize the last two thousand words in a couple of sentences so instead I will give some examples where I think it would make sense to choose Trello as your task manager and likewise for Todoist.
Trello works well when you have fairly simple projects that consist of tasks that require roughly equal efforts. You will get the best Trello experience on a desktop and so it is useful for office or home productivity where you have access to a fully featured browser and reasonable sized monitor. It also does well in sharing these lists with others in small, collaborative teams.
I think Todoist has the edge over Trello in two key areas. The first is mobile productivity. The interface is quick and easy to navigate on small screens, has location based reminders and the smart date recognition works well so you can avoid unnecessary prodding of small screen buttons for calendar dates.
The other advantage I see is that Todoist is better suited for larger tasks and projects that need to be broken down into smaller, more digestible chunks. Todoist's subtasks make it inherently more suited to breaking down tasks in this way.
If you want to know more about either Todoist or Trello you can read my full Todoist for Windows Review, Todoist for Android review and Trello review 2017.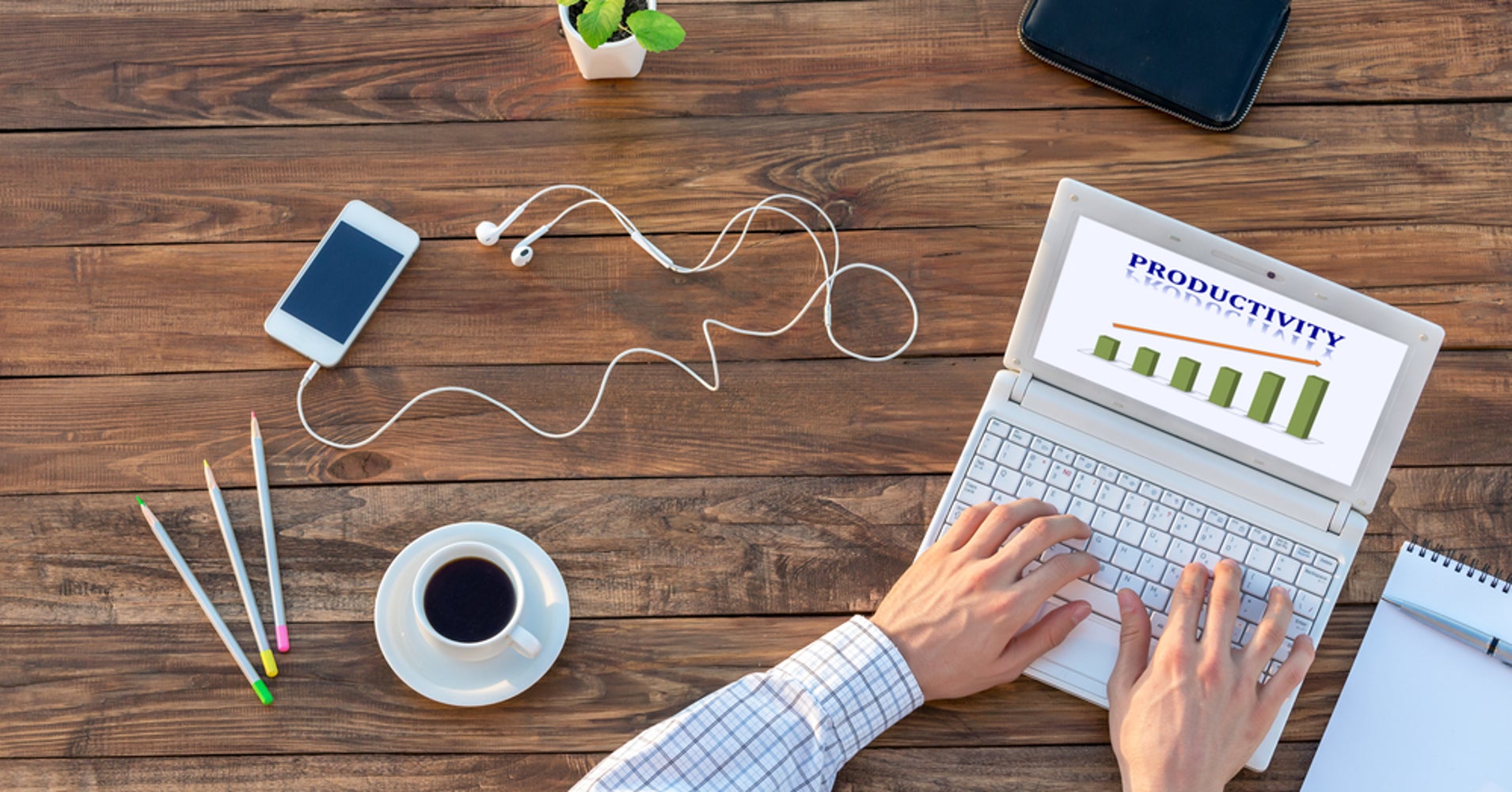 Trello Project Management Example
I hope you have found this article useful in your choice of Todoist vs. Trello and if so, make sure to share it on your choice of social networks using the little buttons on the left side of the screen.